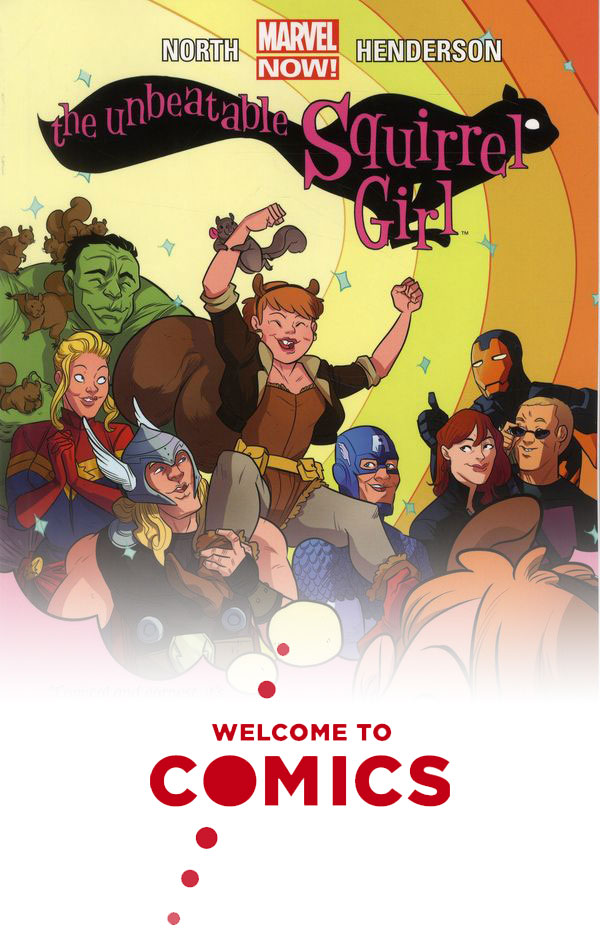 Podcast: Play in new window | Download (Duration: 43:55 — 40.2MB)
Subscribe: Android | Google Podcasts | RSS
---
We start off our awkward "Turns Out It Was Good" arc with "Unbeatable Squirrel Girl: Squirrel Power" by Ryan North. Doreen Green is moving to a new city to pursue a college degree in computer science while keeping up her superhero antics as Squirrel Girl, taking on everybody from Kraven to Galactus. We talk about the comic's quirky tone, the stylistic art choice, and the book's approachability. Plus, you know we can't avoid talking about that unfortunate numbering.
To check out previous episodes or see what's coming up, go to www.WelcometoComics.com. Support the show and bonus episodes by going to www.patreon.com/WelcometoComics!
Next time: "ODY-C: Off to Far Ithaca" by Matt Fraction.
---