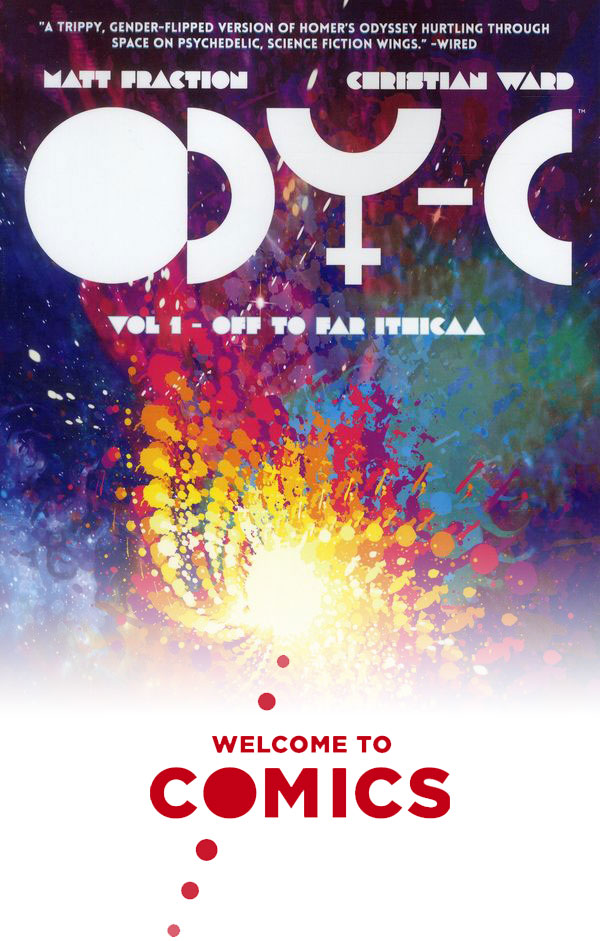 Podcast: Play in new window | Download (Duration: 59:03 — 54.1MB)
Subscribe: Android | Google Podcasts | RSS
---
This week, we tackle "ODY-C: Off to Far Ithicaa" by Matt Fraction. In this psychedelic, gender-broke re-envisioning of Homer's Odyssey, Odyssia tries to get her crew home in face of dangers mortal and Olympian. We talk about all the unavoidables: the insane art, the imagery, and the gender complexities. This book begs to be talked about the second you put it down.
For past episodes or to see what's coming next, go to www.WelcometoComics.com. Support the show and gain access to cool perks at www.patreon.com/WelcometoComics.
Next week: "Bitch Planet: Extraordinary Machine" by Kelly Sue DeConnick.
---