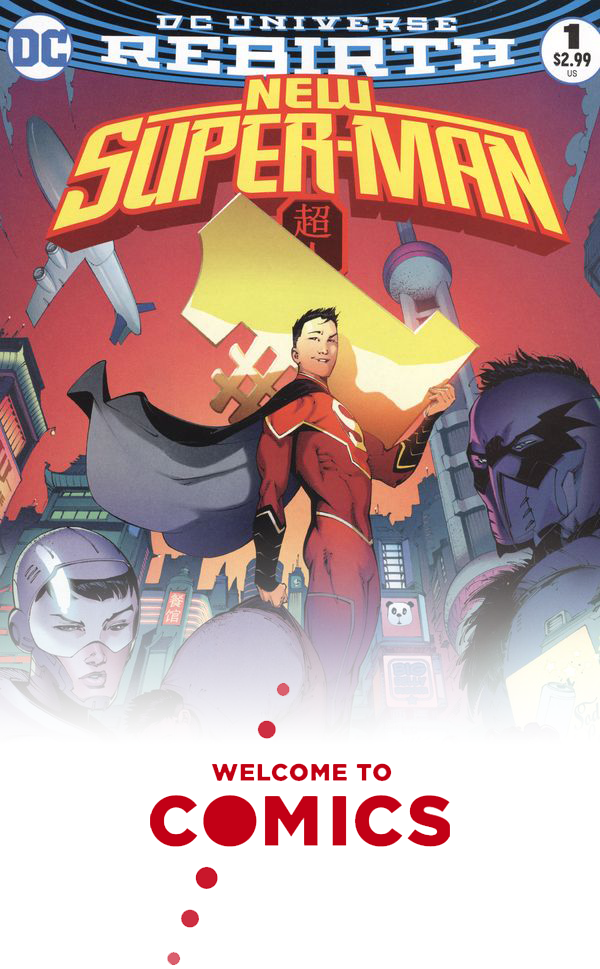 Podcast: Play in new window | Download (Duration: 1:04:33 — 59.1MB)
Subscribe: Android | Google Podcasts | RSS
---
We move on to DC in our Best of 2016 megaseries as we read "New Super-Man: Made in China" by Gene Luen Yang! In this comic, unlikely protagonist Kenan Kong becomes infused with the spirit of Superman and takes on the mantle of New Super-Man for the emerging Justice League of China. We talk about the mind-blowing cliffhanger reveal at the end of this trade, the phenomenal character development all over this story, and the surprisingly deep-but-still-cheesey character designs. Plus, we talk about Marvel movie castings and Ego the Living Planet.
To hear past episodes, hit up www.WelcometoComics.com. Support the show by becoming a patron today at www.patreon.com/WelcometoComics.
Next week: "Superwoman: Who Is Superwoman?" by Phil Jimenez.
---