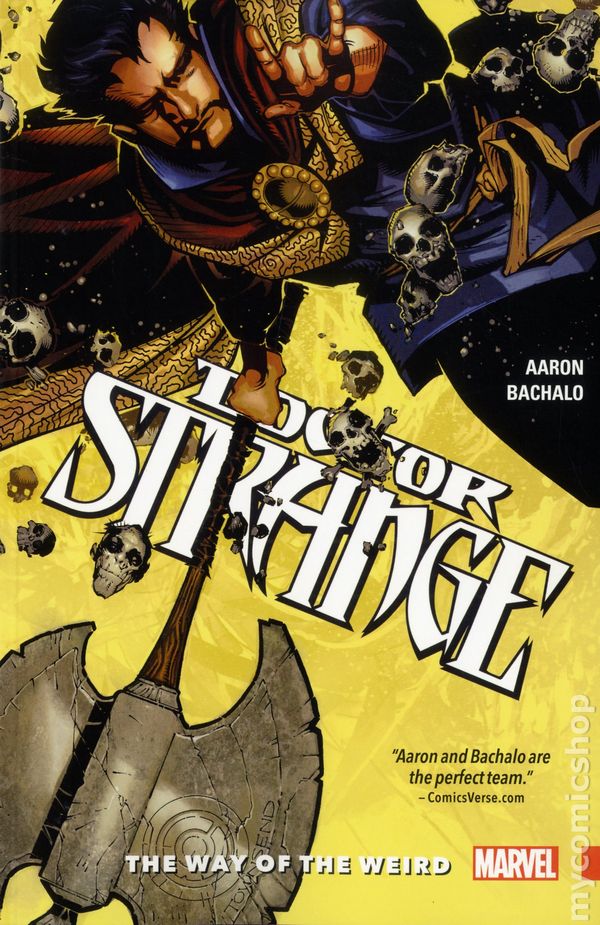 Podcast: Play in new window | Download (Duration: 51:20 — 47.0MB)
Subscribe: Android | Google Podcasts | RSS
---
We talk about the second Marvel comic in our Best of 2016 Megaseries, "Doctor Strange: Way of the Weird" by Jason Aaron. After we get a couple issues to get to know Stephen Strange, the Sorcerer Supreme comes face to face a foe of all Magic unlike any before. We talk about the Mystical vs. Empirical themes, Wong's big secret and its moral implications, and the quality coloring work throughout this comic. Plus, we talk about Star Wars cartoons for a bit.
To hear past or future episodes, visit www.WelcometoComics.com. Support the show today and get access to bonus content at www.patreon.com/WelcometoComics.
Next Week: "New Super-Man" by Gene Luen Yang.
---