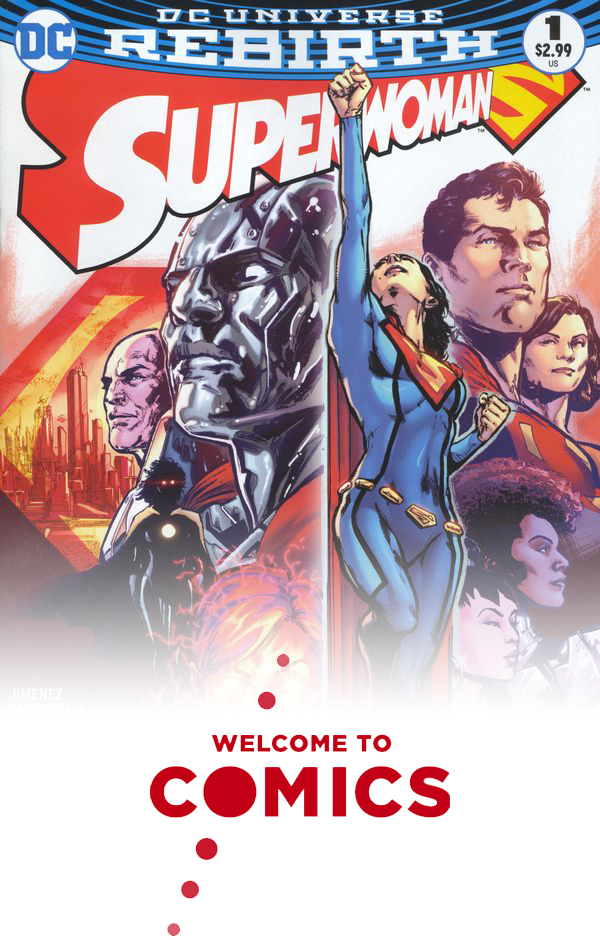 Podcast: Play in new window | Download (Duration: 52:54 — 48.4MB)
Subscribe: Android | Google Podcasts | RSS
---
We finish up our Best of the Big Two 2016 by discussing "Superwoman: Who Is Superwoman?" by Phil Jimenez. In this book, Lois Lane has inhabited the powers of Superman, taking on the mantle of Superwoman for Metropolis, but there's another woman ready to rise up in her way. We applaud and leer at Lana Lang, debate the design of new characters, and mull over the shocker opening and follow-up ending. Seriously, what exactly happened?
To hear past episodes or see what's coming up, visit www.WelcometoComics.com. Support the show today at www.patreon.com/WelcometoComics and get access to monthly bonus episodes!
Next week: "Rosalie Lightning" by Tom Hart!
---