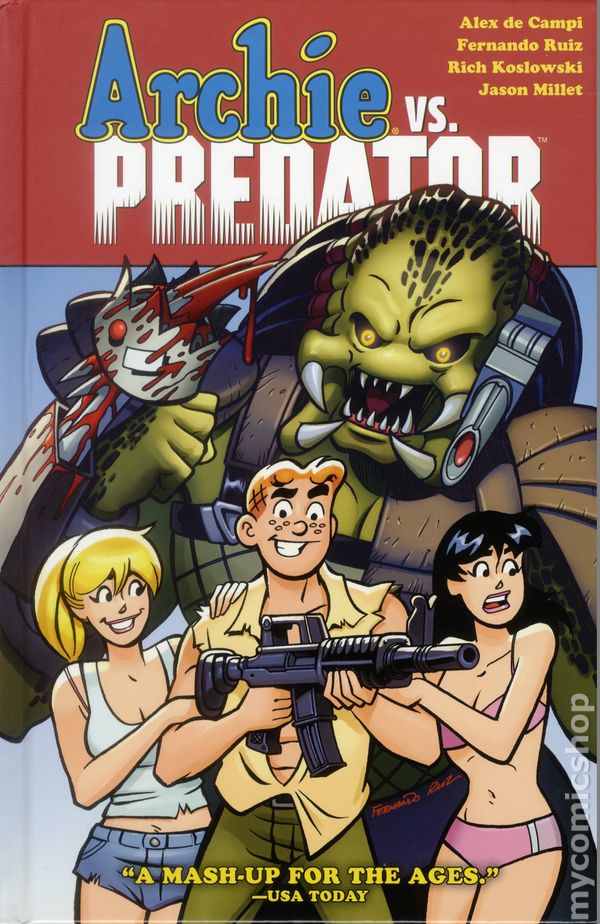 Podcast: Play in new window | Download (Duration: 33:02 — 30.2MB)
Subscribe: Android | Google Podcasts | RSS
---
We start off our Archie Too: Riverdale Boogaloo series by reading "Archie vs. Predator" by Alex de Campi. In this alternate reality Archieverse, a Predator hunter comes to Earth and begins stalking the Riverdale crew. While the entire thing is wrapped in a blanket of ridiculousness, we talk about the surprising complexity of the girl-power ending and the idea of self-awareness constraints in the Archieverse. This comic did a great job giving us exactly what we wanted out of it and so much more.
To hear previous episodes or see what we have coming up, visit www.WelcometoComics.com. Support the show at patreon.com/WelcometoComics and get access to monthly bonus episodes.
Next week: "Archie, Vol. 1" by Mark Waid.
---