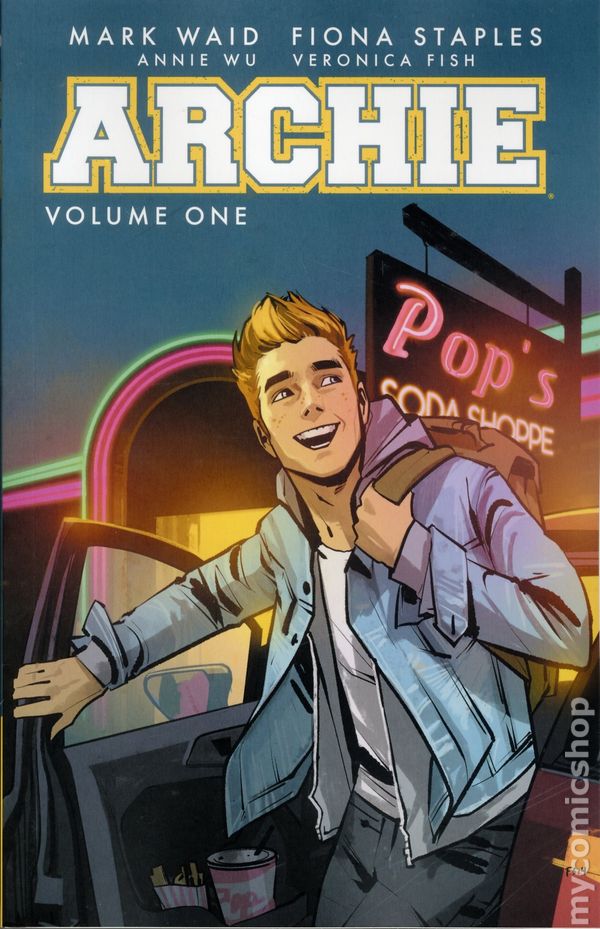 Podcast: Play in new window | Download (Duration: 54:13 — 49.6MB)
Subscribe: Android | Google Podcasts | RSS
---
Our Archie 2: Riverdale Boogaloo series rolls on as we read "Archie, Vol. 1" by Mark Waid. In this modernization of the Archieverse, Waid re-introduces Veronica to the gang and creates drama via the #LipstickIncident. We talk about the quiet strength of Veronica Lodge, bemoan the tragedy of Jughead, and take sides on the #LipstickIncident. This was a seriously fun comic, even if the digital version cost a full $20.
To hear past episodes or to see what's coming up, go to www.WelcometoComics.com. Support the show today at www.patreon.com/WelcometoComics and get access to bonus episodes.
Next week: "Jughead, Vol. 1" by Chip Zdarsky.
---