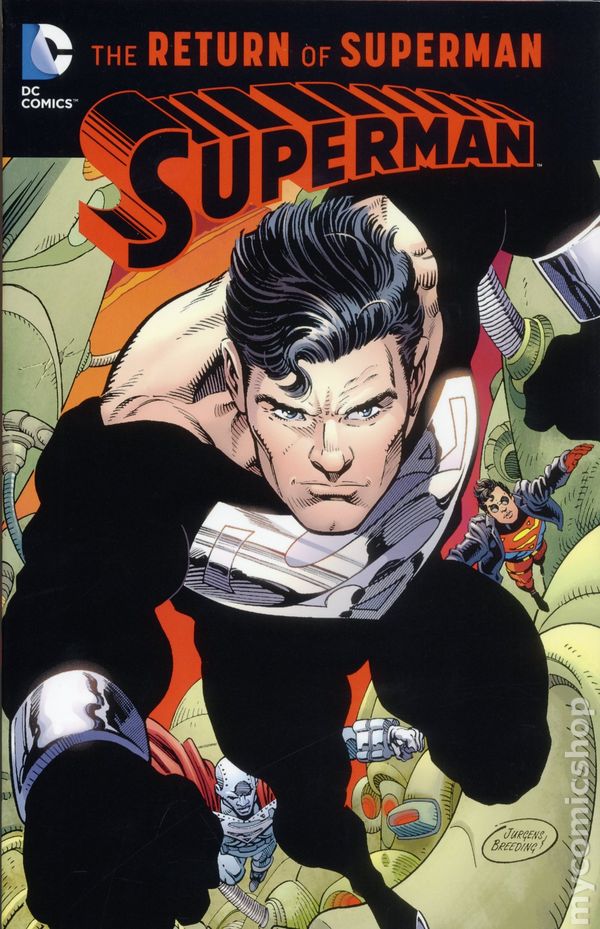 Podcast: Play in new window | Download (Duration: 1:11:53 — 65.8MB)
Subscribe: Android | Google Podcasts | RSS
---
Our Death and Return of Superman series wraps up as we talk about "The Return of Superman." In this trade, we finally get the return of Superman from his Kryptonian Healing Matrix, but not until after things really hit the fan. We talk about Cyborg Superman's subtle lack of development, Lex's flowing hair and kawaii eyes, and Superboy's wonderfully horrible punning. Plus, Andy finally started watching Luke Cage!
Listen to past episodes or see what we're reading next at www.WelcometoComics.com. Support the show today at www.patreon.com/WelcometoComics.
Next week: "Archie vs. Predator" by Alex de Campi.
---