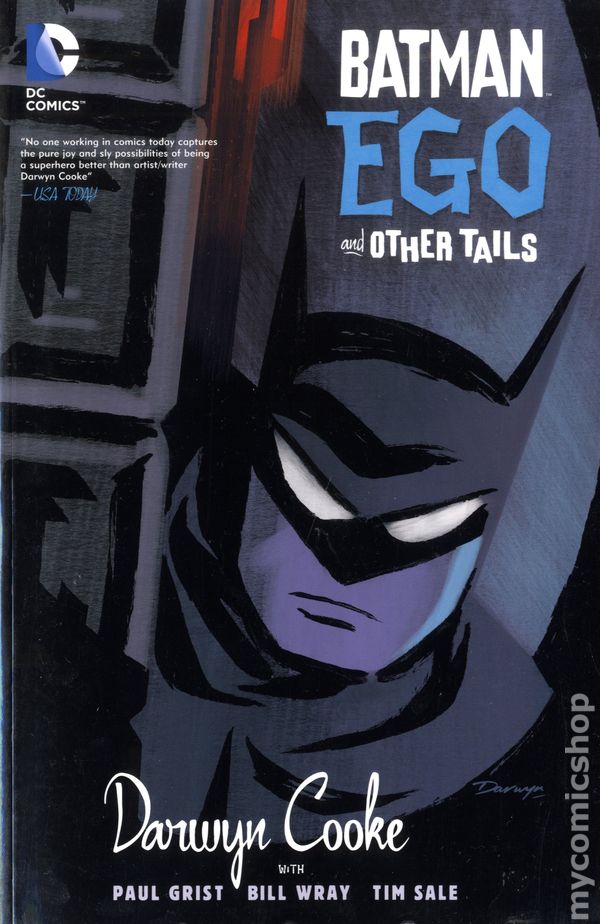 Podcast: Play in new window | Download (Duration: 56:26 — 51.7MB)
Subscribe: Android | Google Podcasts | RSS
---
We conclude our tribute to Darwyn Cooke by reading "Batman: Ego." In this tightly-written book, we see Batman returning to the cave after a long fight and a jarring encounter with a low-level thug only to be confronted with hallucinations of self-questioning. We talk about the Batman/Bruce balancing act, the depth of the Batman character, and the sacrifices of Bruce Wayne.
Plus: Warcraft expansion spoilers! The Ego talk begins at about 10 minutes in.
For more info on past or future shows, visit www.WelcometoComics.com. Support the show by becoming a patron today at www.patreon.com/WelcometoComics
Next week: "The Immortal Iron Fist: The Last Iron Fist Story" by Matt Fraction and Ed Brubaker.
---