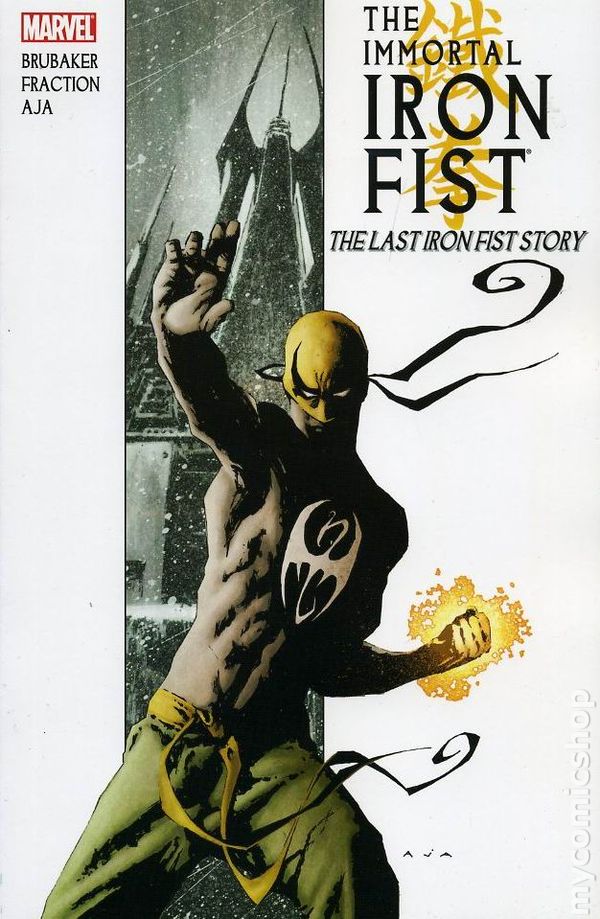 Podcast: Play in new window | Download (Duration: 58:04 — 53.2MB)
Subscribe: Android | Google Podcasts | RSS
---
We start off our peek at the comic book sources for Netflix's new Marvel shows by reading "The Immortal IKron Fist: The Last Iron Fist Story" by Ed Brubaker and Matt Fraction. This comic adds another layer to the backstory of Iron Fist Danny Rand through the character Orson Randall. Punches and chi guns follow as Danny fights Hydra and Davos to keep his company and his role in the world alive. We spend a good chunk of time talking about cultural heritage, appropriation, and the role of race in character. Plus, we talk about meeting creators and Jen's move to Germany.
To check out past episodes, go to www.WelcometoComics.com. To support the show, become a patron today at www.Patreon.com/WelcometoComics.
Next Week: "Essential Luke Cake, Power Man: Vol. 2" by, well, a bunch of different people.
---