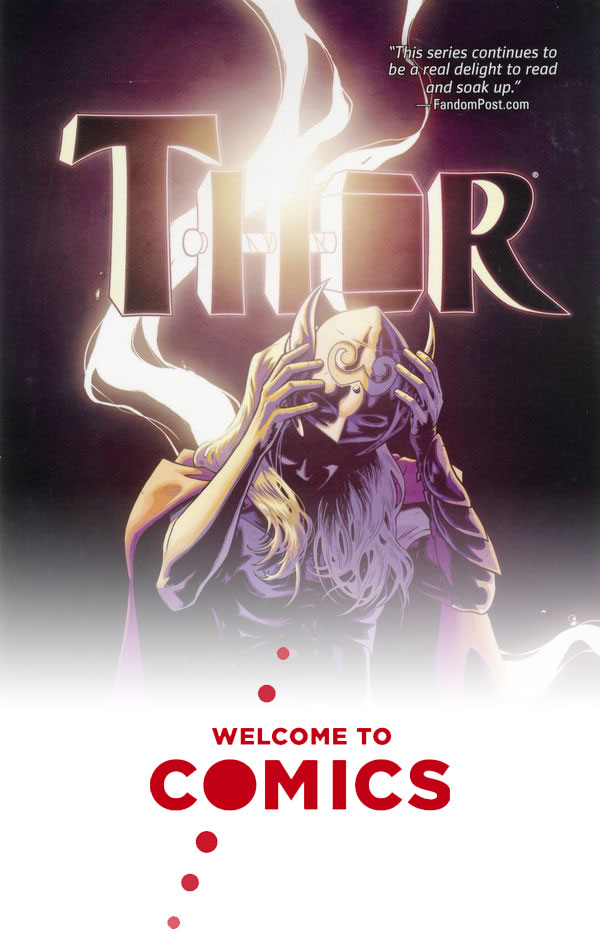 Podcast: Play in new window | Download (Duration: 49:26 — 45.3MB)
Subscribe: Android | Google Podcasts | RSS
---
It's the second episode in our 'Podcaster's Choice, vol. 2' series as we read "Thor: Who Holds the Hammer?" by Jason Aaron. We've eclipsed 300 episodes, so we're going back to read the second volume of some of our favorites. This week, Andy chose the followup to episode 227's "Thor: Goddess of Thunder." We talk about the juicy Odin family drama and how it immediately adds depth to storytelling, mull over who else may have been worthy to hold Mjolnir, and discuss the problems with comic book numbering and renumbering.
To hear past episodes, go to www.WelcometoComics.com. Support the show today and check out bonus content over at www.patreon.com/WelcometoComics.
Next time: "The Wicked + The Divine: Fandemonium" by Kieron Gillen.
---