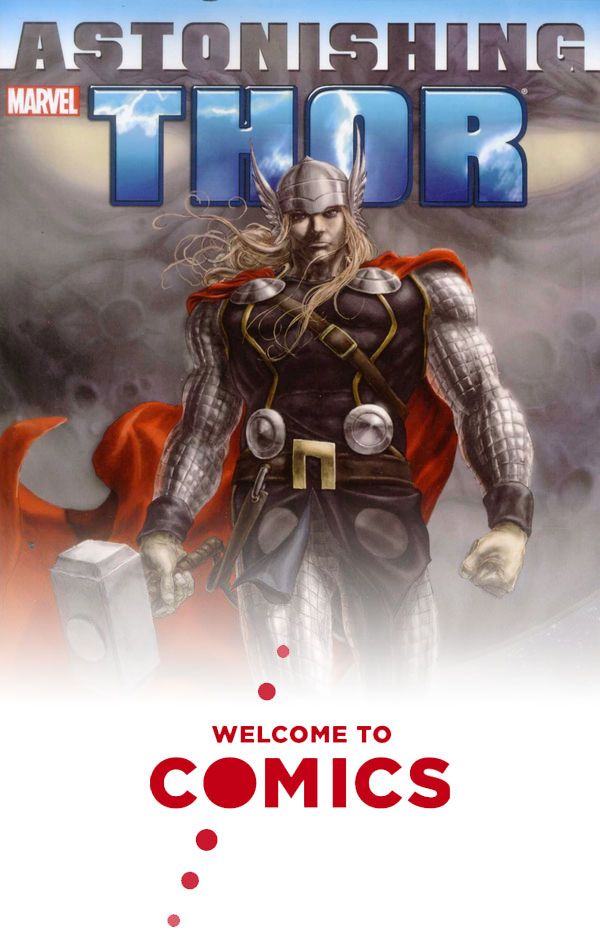 Podcast: Play in new window | Download (Duration: 49:44 — 45.5MB)
Subscribe: Android | Google Podcasts | RSS
---
Our "Strokin' Ego's Ego" comes to a close as we read "Astonishing Thor," five-issue miniseries by Robert Rodi. In this insane comic, the living planet Ego is alerted to the existence of his long-lost Brother, but not all reunions are joyful! Thor's in this comic, too, and so are cosmic beings and an elemental but we ain't here for that. We talk about the lore behind Ego, the ridiculousness of this book, and the morals of beings whose minds we simply cannot comprehend.
To hear past episodes or see what we're reading next, visit www.WelcometoComics.com. Support the show and get bonus content by going to www.patreon.com/WelcometoComics.
Next Week: We talk about butts!
---