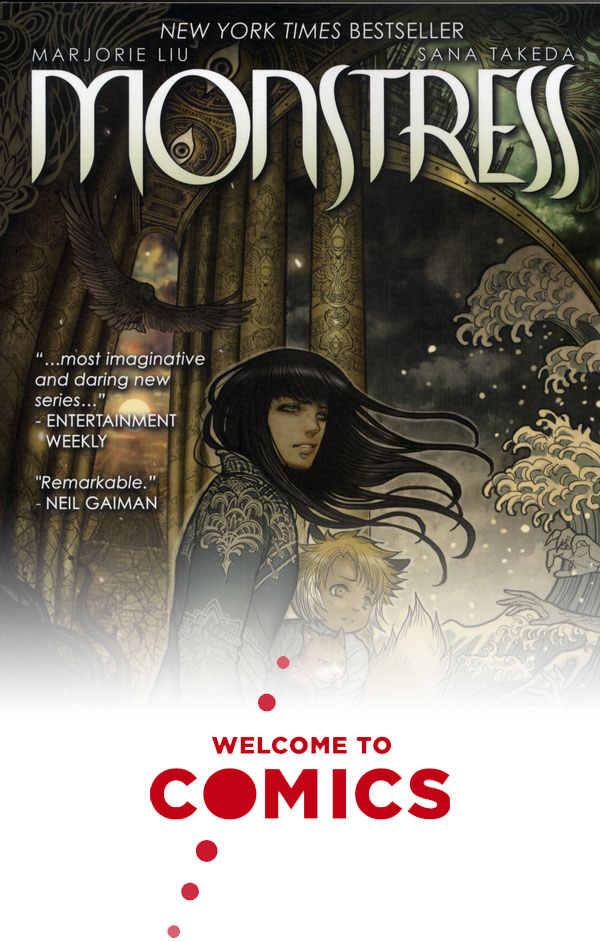 Podcast: Play in new window | Download (Duration: 53:58 — 49.4MB)
Subscribe: Android | Google Podcasts | RSS
---
"Podcaster's Choice, Vol. 2" starts off with Jen! To celebrate 300 episodes of WTC, we've each scoured the catalog of past episodes to find a series and read volume 2, starting with "Monstress: The Blood." First trade of Monstress blew us away with its flawless art and rich world but left lingering worries about prolonged mysteries causing frustration. Volume 2 of the run eased our fears and delivered on the promise of Maika's journey to find answers. We talk about how the narrative is skewed from following Maika, discuss how Hajin's quest for answers mirrors Maika's, and have a hearty talk about when anthropomorphized animal characters get creepy. Plus, have you seen that new Hellboy?
To hear past episodes, go to www.WelcometoComics.com. Support the show today and check out bonus content over at www.patreon.com/WelcometoComics.
Next time: "Thor: Who Holds the Hammer?" by Jason Aaron.
---