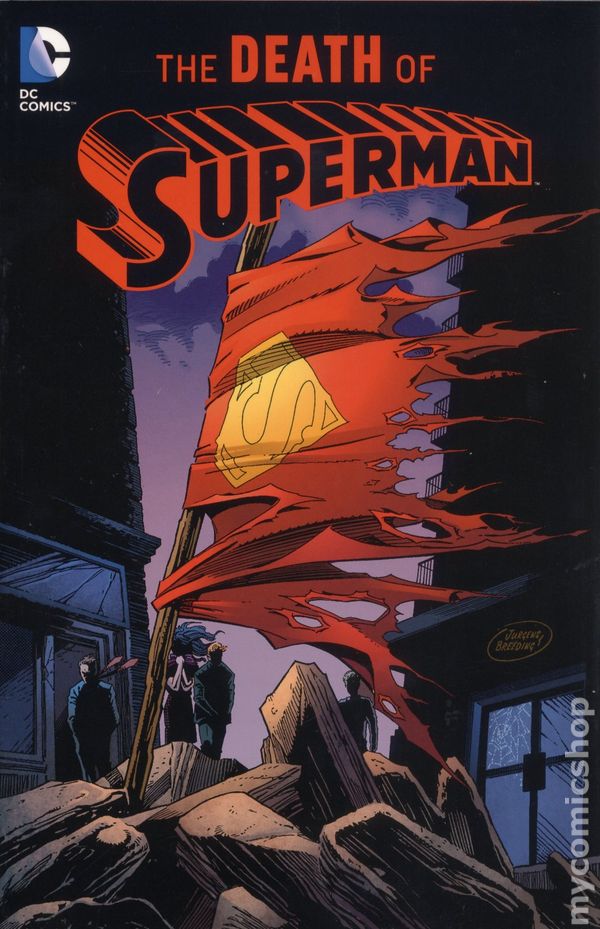 Podcast: Play in new window | Download (Duration: 1:06:17 — 60.7MB)
Subscribe: Android | Google Podcasts | RSS
---
We start our Death and Return of Superman series in a logical place: The Death of Superman! This 10-issue megaseries spanning four Superman titles depicts the epic battle between Doomsday and Superman. We talk about how Doomsday works as a villain, Superman's status as an icon within the world of the comic itself, and the event that was the Death of the First Superhero. Plus, Andy's started a rewatch of Stargate.
Go to www.WelcometoComics.com to see what we're reading next or peruse all of our catalog of previous episodes.
Support the show by becoming a patron today at www.Patreon.com/WelcometoComics.
Next week: "Funeral for a Friend"
---