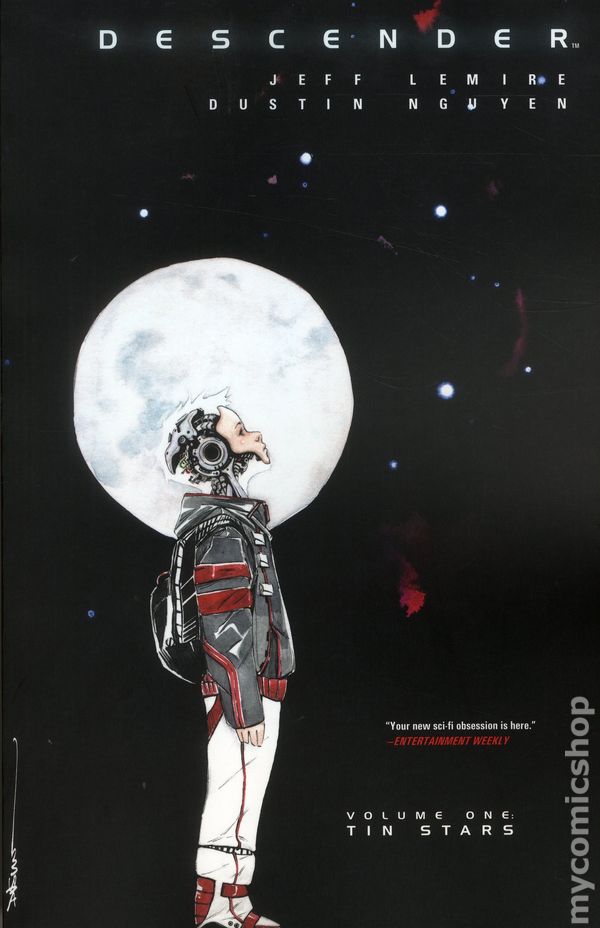 Podcast: Play in new window | Download (Duration: 45:22 — 41.5MB)
Subscribe: Android | Google Podcasts | RSS
---
We take on the Rest of the Best of 2015 by starting with "Descender: Tin Stars" by Jeff Lemire. In this sci-fi comic, a race of hugemongous robots start eradicating the human population but suddenly stop; then, years later, a boy companion robot may hold the key to the entire mystery. We debate what happens when you try to program for group empathy, the awesomeness of the code name "The Hardwire," and whether or not Driller is kind of a gangster.
For past episodes, or to see what we're reading next, go to www.WelcometoComics.com
Support the show by becoming a patron today at www.Patreon.com/WelcometoComcis. Patrons get access to cool monthly bonus episodes.
Next week: "Wytches" by Scott Snyder!
---